Request by admin...
Please don't take out my gif. Just link back to this page for viewing.
mslee1107

Saturday, June 4, 2016
Posted by

mslee1107
at 9:58 PM
No comments:

Wednesday, June 1, 2016
"Sunny day"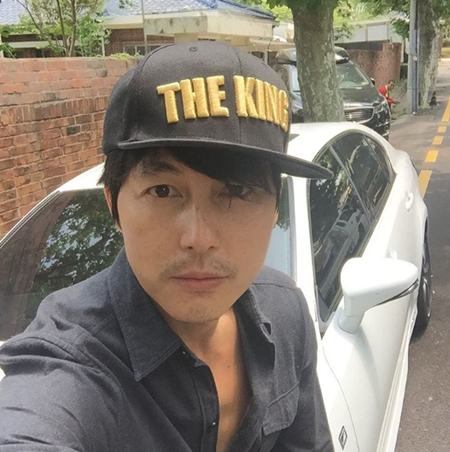 Posted by

mslee1107
at 11:09 PM
No comments:

Chinese fans sent snack gifts at the filming site for his drama... Kwon Sang Woo takes a photo with the gifts showing gratitude.
http://sports.donga.com/3/all/20160531/78408974/1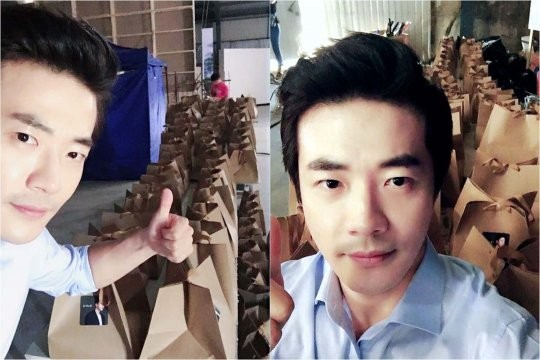 Posted by

mslee1107
at 11:03 PM
No comments:

I should not be posting yet because I decided that even though I am updated in the episodes, I will be sharing gif and some thoughts on each episode in my own time, hence I have already shared episodes 1 and 2. But then, I just can't pass this week's episode so I am posting episode 10 gif and some screen caps I made.
I am just as confused as the doctor about what's happening with Do Kyung regarding his visions. Yesterday I had this crazy thought that maybe, the story is inspired by If I Stay [movie/Gayle Forman's] where most of the things were flashbacks and some current as the heroin lay on her hospital bed in a coma state. I thought perhaps, the story and sequence are already in the past and just being played while Do Kyung remained maybe unconscious following his accidents. But watching now, I am not sure if my theory is right.
Maybe...being suddenly clairvoyant, Do Kyung's visions of a car accident may or may not happen if he tries to avoid the event. Ah...molla! Writernim , please, make it understandable so that it will be a good twist that is acceptable for the viewers, like me, or else it will fail. Something that has been the focal point of the story and perhaps the climax pointing to these visions might spoil a little the amazing story so far of the drama if not explained clearly.
But then Do Kyung still can not let himself go to neighbor Oh Hae Young. Something is holding him back. Maybe it was his visions like the accident or he is just plain strong headed he does not want to submit to his growing attraction. But it was clear that Oh Hae Young was so into him that when she finally reached her limit of patience towards Do Kyung she suddenly exploded as anger attacked her senses and in turn become physical and aggressive towards him in a fight.
Of course, we know that when a fight started between a man and a woman, most of the time, it will be a matter of minutes before the fight turns into forcing submission, thus resulting in kissing. It was an event that was like a ticking bomb between Oh Hae Young and Do Kyung. She provoked him with her anger and her hitting him. He tried to tame her and with his emotions very high, he kissed her passionately...and she kissed him back, without holding her own passion.
This should have been a good start, after the kiss happened. But wait, writernim is not yet finished giving us and also Oh Hae Young something to wait for and be pissed about. Do Kyung was jolted back from his sudden vulnerability and took a tight grip on his emotions after he realized what he had done. Even if he seemed perplexed, his head is chaotic about the fast event, he was able to walk away from Oh Hae Young who was left without a word, confuse, baffled by his somewhat rejection of what he just did, kissing her.
The story makes a viewer understand Do Kyung's point of view and at the same time feel the frustrations of Oh Hae Young. When will Do Kyung finally admit his feelings for her? Like Oh Hae Young, I am also becoming impatient of him and hoping he would soon not hold back anymore.
Of course, the episode was enlightening of Do Kyung's childhood background story. I now understand perhaps one of his fears of dying, now that Oh Hae Young seems willing to wait for him forever. He was left in a sudden way by his loving father and as a child he questioned it and angered why his dad left without his permission. Now if he commits himself to Oh Hae Young, she might feel the same way, and he will be sad for her and he will be missing her, just like his vision and the interpretation of his doctor.
Will it really happen?
I love the beach scene in the episode. The cinematography is just perfect. The atmosphere surrounding my OTP is beautiful. Those smiles... they make a great couple. I love how the director is really genius in giving viewers an amazing visuals of this story. Emotions are plenty and you just feel them all while watching.
Then the moment when Do Kyung finally gave in to his emotions and simply tell Oh Hae Young "i miss you" twice. Her reaction of course is epic! All her anger and hurt seemingly gone in a second and running towards where he was. I love this kind of reality. Because, really, seriously, these kind of scenario do happen in real life. So far, the drama has been genuine and sincere when it comes to portraying emotions. No holding back.
It was really comical how Oh Hae Young stayed true to herself as the one being clingy to Do Kyung and being forward at the same time. She has no reason to deprive herself of happiness when she can get it. Their time together was so wonderful she hoped for a hot night. Well, I added hot because it should been the ending of their night together in a far place with just the two of them. But wait... be patient, viewers, and also to Oh Hae Young, writernim decided there is a right place and time for this kind of sweet moments. Ah...sweet torture!
She wanted to stay, but unable to say the words, playing discreet. Sure he knew what she was implying [or he really did not know because he is drunk...?] but he decided to go home. Then of course, she was as petty as she could be, pouting and telling him how she tries to be so eager and easy but he just passed on the chance. Isn't she cute? Love her character.
As I watch the ending of the episode, I realized that this could be a very good finale already because somehow, there is that hope that romance is going to continue. They have climbed a mountain with their push and pull romance and finally together.
But then, there is still something to solve. His visions and what do they mean. Then the truth about Do Kyung behind her failed wedding attempt.
So I guess, this is an end of a chapter and next week is like a new beginning. Will be waiting for what's in store for Do Kyung and Oh Hae Young and what more conflicts would arise. Other characters need their own conclusion as well.
Will resume writing from where I left off at the early episode. Guess this is going to be random posting and reviews for this drama.
-mslee1107-
That moment when they meet again after he told her he missed her....
She hurried to him because she could not wait any longer he might change his mind again.
Eating clams....
He can't seem to get his eyes off her. That urge to kiss her at that moment!
always...always, he surprised her with a kiss, like a thief!
hmmm..yes, Do Kyung knows how to kiss his girl.
HOT KISSES!
Beautiful scenes...
Happy to be together.
This is my favorite scene in the episode.
They are going home despite how far Seoul is. She is arguing to stay. But he is not listening. You are so clueless Do Kyung!
Goodbye motel!
hahahahaha... she was like a girl whose been denied her toy.
Car scene...
He finally succumbed to his feelings for her. He knew it is her.
He is going to give it his all. He is going all the way when it comes to her and their relationship.
---------------------
Posted by

mslee1107
at 1:14 PM
2 comments:

Monday, May 30, 2016
via media news / naver
http://www.xportsnews.com/?ac=article_view&entry_id=729486
http://www.xportsnews.com/?ac=article_view&entry_id=729488
http://www.xportsnews.com/?ac=article_view&entry_id=729492
http://www.xportsnews.com/?ac=article_view&entry_id=729495
http://www.sportsseoul.com/news/read/398214
http://www.sportsseoul.com/news/read/398217
Posted by

mslee1107
at 11:37 PM
No comments: