via
http://www.soompi.com/2016/06/27/eric-discusses-favorite-kiss-scenes-oh-hae-young/
The final week of tvN's "Oh Hae Young Again" is upon us, and with the end so near, the drama production released some behind-the-scenes photos of the cast, all smiles and chemistry to the end.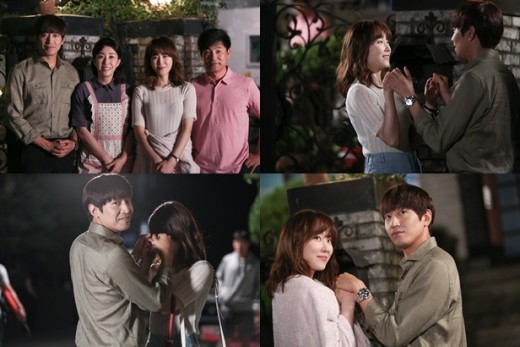 Eric spoke about one of his favorite scenes from the drama: the wall kiss (from Episode 9).
"The first kiss scene in the drama was in Episode 9. It was a late one, and it was an intense point in the drama where a lot of pent up emotion was released at once, so I was really happy when I saw it in the script," said Eric. "When [the scene finally came around], I was worried because I thought it would be too difficult. Director Song Hyun Wook told us he wanted minimal cuts, and a dirty, no-holds-barred fight between a man and a woman, so Seo Hyun Jin and I made a couple of promises to each other beforehand, and we shot the scene in one take." Eric said he and Seo Hyun Jin couldn't wait to watch the scene during the broadcast.
Eric named another of his favorites (from Episode 13):
"One of my personal favorites is the scene where Hae Young runs to me in front of the hospital and kisses me. I was the one to take the lead for the wall kiss and the 'grilled clam' kiss scene, and this was one where Hae Young initiated the kiss and the emotion. Seo Hyun Jin acted beautifully, and with sincerity."
Continuing, Eric said, "From the point where the background music stops, showing a closeup on Hae Young's shoes, all the way to the kiss, it was such an emotional scene. Since we went so strong at the start, with the wall kiss, all the skinship scenes that followed were natural and comfortable."
Source http://www.tvreport.co.kr/?c=news&m=newsview&idx=906041