Yoo Ah In was online on the 20th of May and he tweeted quite a lot~ four times in one and a half hour exactly. We knew when he tweeted long and often at one time, something has bothered him. Today Sikseekland admins try to "decipher Sik's code" again.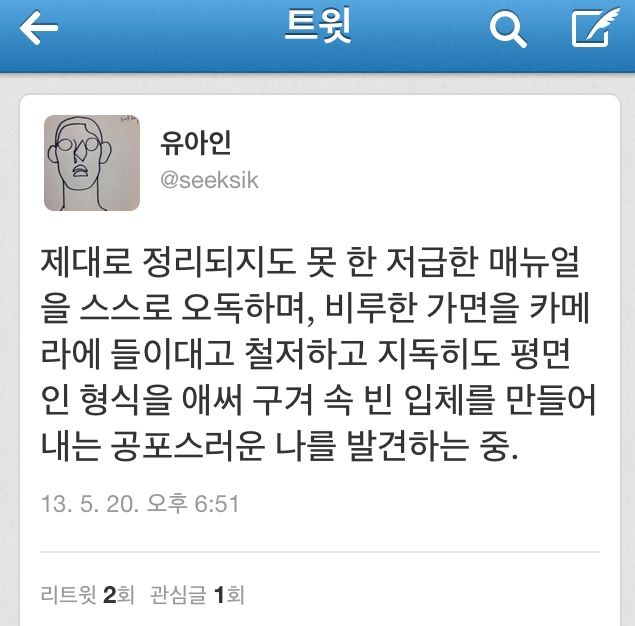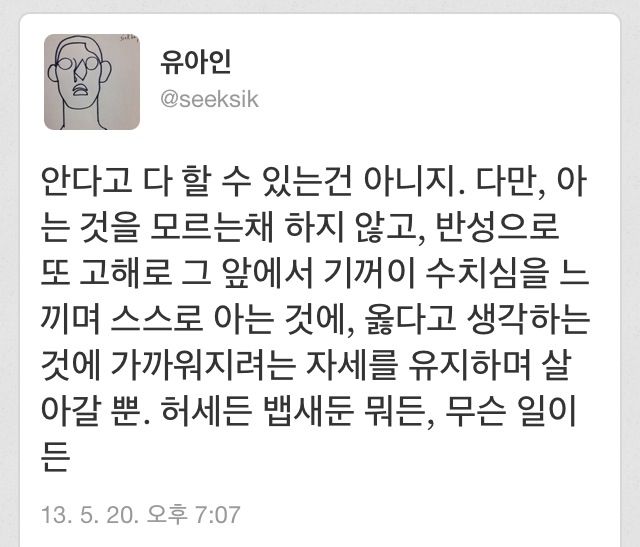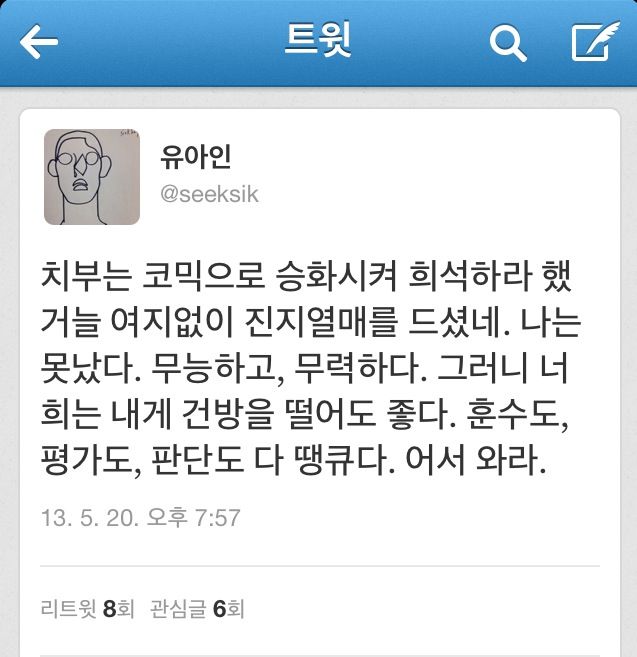 We had a little discussion about this~ our guess is that Ah In's subject in his tweets is about the filming of "Jang Ok Jung" and how his role was written and developed.
We know that Yoo Ah In has been giving stellar performance as King Sukjong (Lee Soon) in drama "Jang Ok Jung, Live In Love". His performance received rave reviews from media, and got positive comments from viewers. We also know that he always gives his best as an actor who works with all his heart and mind.
Now as most people notice, the first 10 or 11 episodes of the drama are so splendid and awesome but the ratings aren't satisfying. When it hit the second half, we notice the change in the story line and character to get the ratings picking up. Apparently this has bothered Ah In, as he (and perhaps most of us) feels his character disconnects from its original framework.
Again, here is an article where he explains his uncomfortable feeling about it.
Yoo Ah In feels he can't portray the king properly because he doesn't understand the character, since at the beginning the king's father told him not to trust anyone and yet now he is "trusting" Jang Ok Jung. It also seems that, and which makes sense, when Ah In acts he needs to "feel" and "make sense" of his character's "personality" to act. And if the development of the story is showing contradiction on his character's behavior, it will be very hard for him to portray and… of course, he will become frustrated.
However, he also said that issue was resolved a bit and positive change will start on this week's shooting.
Personally I'm not convinced that JOJ will go back to its glorious day, judging from the ratings that keep raising after they imposed the makjang elements to the drama. Just because he asked people to reevaluate it, doesn't mean the production team will accommodate what he wants. Because, as he tweeted, he's powerless.
I can picture that SBS thinks he's just an actor whose job is "acting" so they expect him to just do his job and let them take care of the rest (script writing, story line, ratings, and whatnot). So we really can feel his frustrations, though he said he would still give perfect performance as they wish. Sure it's a let down for him and most people who love this drama.
However, you don't have to worry much about Ah In. At least he still had a day off and was having some fun with doll picking machine this Monday (5/27) !
Way to release your stress? Get me that Pororo!
Thank you admin Mathed nim, Mochimochila, Little Birdie and Jay for sharing your thoughts and helping us get this translations.