Formerly released tentative title as Jejudo Gatsby, now confirmed as Agreeably Warm or Warm and Cozy [whichever you feel like] Hong Sisiter's upcoming drama via MBC had it's first script reading.
But I think I will just tag it as Warm and Cozy.
Kang So Ra and Yoo Yeon Seok are the lead characters.
Kang So Ra photo
via dc kang sora gall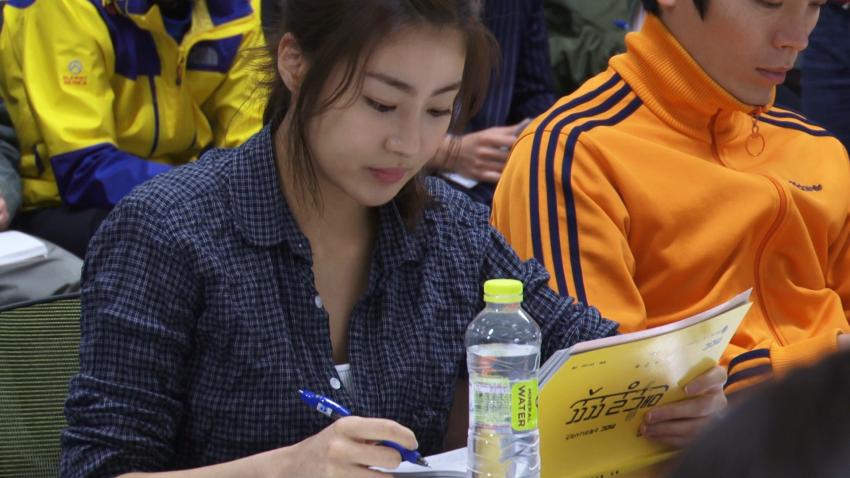 Cast and Synopsis
via asianwiki
Profile
Drama: Agreeably Warm (literal title)
Revised romanization:Maendorong Ttottot
Hangul: 맨도롱 또똣
Director: Park Hong-Kyun
Writer: Hong Mi-Ran, Hong Jung-Eun
Network: MBC
Episodes:
Release Date: May, 2015 --
Runtime: Wednesdays & Thursdays 21:55
Language: Korean
Country: South Korea
Plot
Romance occurs for young people who leave the city and attempt to settle down on Jeju Island.
Notes
Drama series will takeover the MBC Wednesdays & Thursdays 21:55 time slot previously occupied by "Angry Mom" and followed by "Scholar Who Walks the Night" July, 2015.
Actor Kim Woo-Bin was first offered the lead male role, but declined the offer to promote his film "Twenty" and embark on an Asian fan tour.
Director Park Hong-Kyun and screenwriters Hong Mi-Ran, Hong Jung-Eun previously worked together on 2011 MBC drama series "The Greatest Love."
Early working title was "Jejudo Gaetsubi" ("Jeju Island Gatsby").
Current Korean title "Maendorong Ttottot" to the local Jeju Island dialect and also means "agreeably warm."
Cast